Portal: Initial Configuratiion¶
The NFMS portal is the platform puclic application of the platform, and it's utilized to publish the NFMS geographical and statistical data.
Noth the layout and the data shown of the portal van be customized depending on the needs of the countty. The application comes with a basic default configuration that can be used as a starting point.
In our case, we start for the following initial page: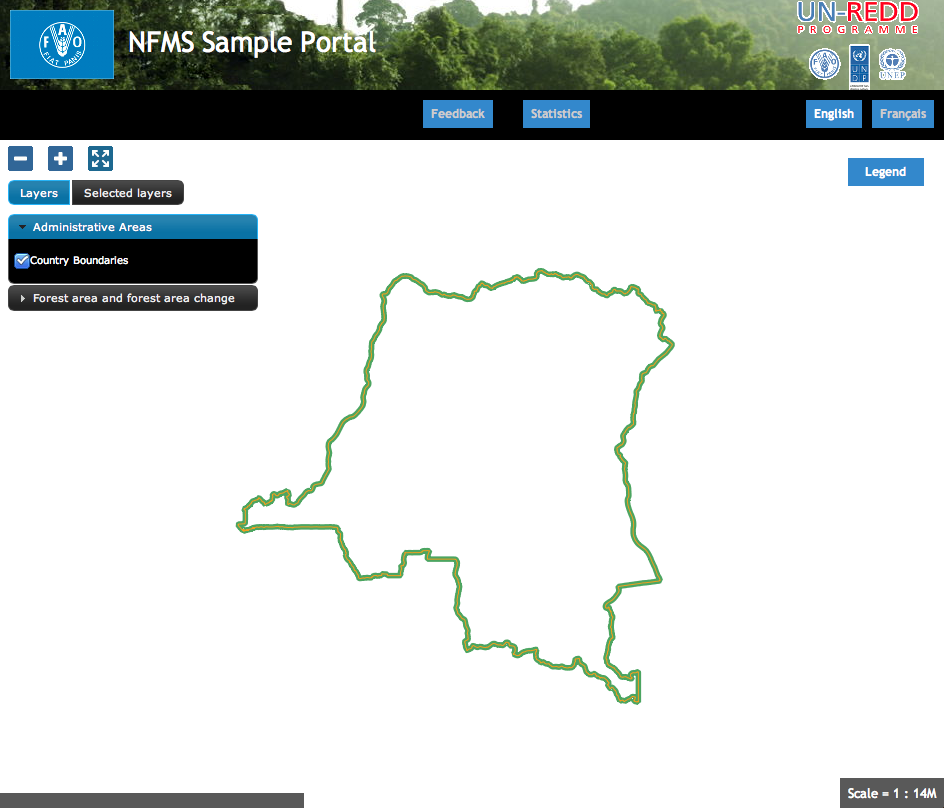 The portal is accessible from: