Portal architecture¶
System Overview¶
The whole system is composed of two main blocks: the analysis system and the dissemination system.
The analysis system includes:
the source data mass import,
the operator-assisted analysis part handled by the TerrAmazon application,
the massive export of the preprocessed data in some agreed standard formats.
The dissemination system includes:
ingestion of the data provided by the analysis system;
specific geographic data processing (optimization);
statistics processing (both fixed statistics, and on-demand statistics);
data publishing (services offering interfaces for data query and retrieval);
the user front-end where data can be searched for, accessed and visualized by a human;
the admin front-end where staging data can be published, and where published data can be edited/corrected.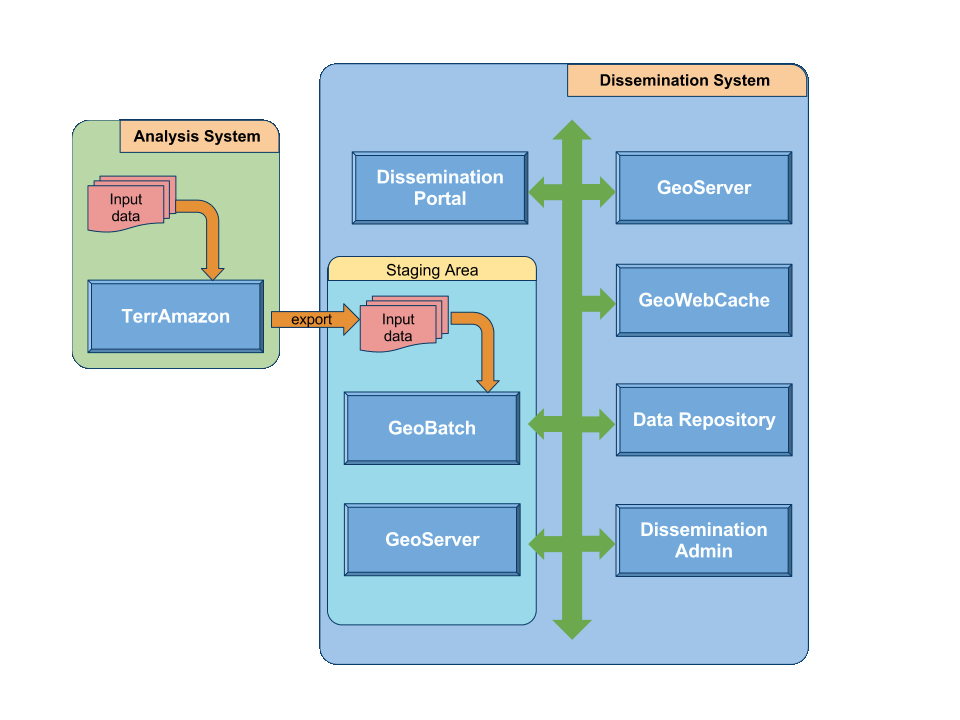 System Architecture¶